High Quality Maps of Ayia Napa

Frommer's Cyprus with Your Family: from the Best Family Beaches to Mountain Villages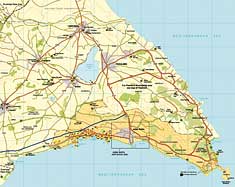 JPG | 2771 x 1829 | 584Kb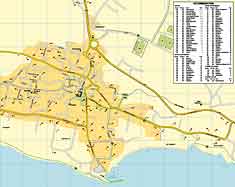 JPG | 2737 x 1848 | 507Kb

North Cyprus Travel Guide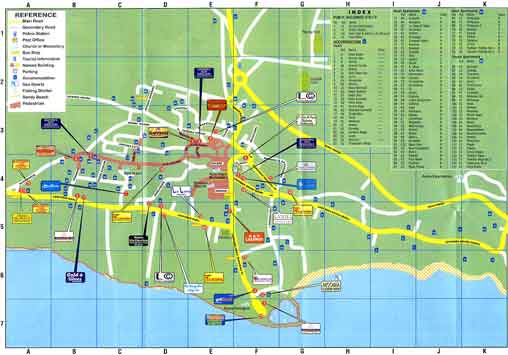 JPG | 1497 x 1045 | 501Kb
Ayia Napa - The Party Capital of Cyprus
Ayia Napa is in the south-eastern corner of Cyprus and is a hotspot for holidaymakers looking for a lively time. The town is half-an-hour from Larnaca International Airport. Buses run back and forth from the town to the airport quite regularly.
With its varied nightlife, Ayia Napa is known as the party capital of Cyprus. There is a phenomenal atmosphere during the clubbing months, June to October, with some clubs staying open all year round. But there is much more to Ayia Napa than nightclubs and bars. Ayia Napa also boasts a string of golden sandy beaches, some with Blue Flag status. There are also lots of surrounding beaches, including:
Cape Greco to the east of Ayia Napa, where the challenge is to leap from the rocks into the sea.
Konnos Bay just past Cape Greco, where there is a beach café and speedboats to hire.
Nissi Beach about a mile away from Ayia Napa and by far the most popular beach. There are lots of bars of hotels, music, water sports, a 50 metre bungee jump and a small island not far away that you can wade out to.
Water sports are well catered for around Ayia Napa, including windsurfing and scuba diving.
The town itself is bursting with shops and markets which are well stocked and generally quite cheap. There are lots of historical and cultural attractions, including the monastery, the Museum of Marine Life and the Makronissos Tombs (an ancient burial site), all worth a visit, and if you are travelling with children then the Waterworld Water Park is a must!
For a detailed guide containing everything that one would want to know about Cyprus, we recommend the DK Eyewitness Cyprus Travel Guide which is full of maps and beautiful photographs of every area of the island.