High Quality Maps of Oroklini Village in Cyprus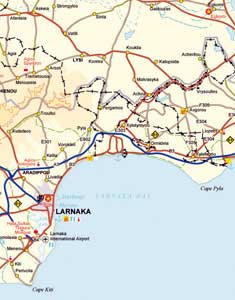 JPG | 550 x 702 | 94Kb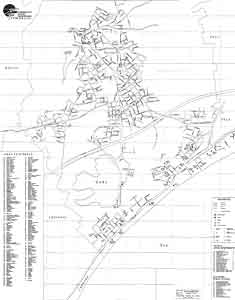 JPG | 3762 x 4984 | 907Kb
Oroklini Village - Cyprus is All Around You
Oroklini, called Voroklini in Cyprus, is a rural village 8km north-east of of Larnaca on the south-eastern coast of Cyprus. Oroklini is about 50m above sea level at the foot of a 208m hill. To the north lies the monastery of Agios Georgios tou Mavrovouniou (St. George of the Black Hill), to the west is Livadia (1.5km), to the north-west is Troulloi and to the north-east is Pyla (3km). A terrific holiday spot in its own right, Oroklini is also a great base from which to explore the rest of Cyprus.
5 things to do in Oroklini
Although Oroklini is a village, there is certainly no shortage of things to do in the area. Here are just five ideas:
Enjoy the hill - the view from the top of Oroklini Hill is spectacular.
Enjoy the beach - Yanathes beach stretches for 2km and has a highly prized Blue Flag.
Quad biking - a great alternative to hiking up Oroklini hill or getting around the local area.
Water sports - there is a watersports area on Yanathes beach - banana-boat rides, parascending and plenty of scuba diving shops to explore.
Go surfing - no, not that kind of surfing, the kind you can do with a mouse at Lithos Tavern's internet cafe in the village.
Eating Out in Oroklini
Two restaurants in the village centre, Voreas and Mandra Tavern, have received awards from the Cyprus Tourism Organisation for the quality of their traditional Cypriot cuisine. Particularly recommended is the beef stifado served by Voreas. On weekend evenings the Mandra Tavern sometimes has barbecues and plays live folk music in its outside dining veranda which has lovely views of the area and the sea in the distance.
If you are looking for a take-away, there is a pizza shop in the village and a fish and chip shop near the fire station. For light lunches, try the Achilles tavern which does a good hot meat baguette. Alternatively, there is Andreas & Helen Cafe where the men of the village play backgammon and cards; on a Satrurday night you can watch British Premier League Football here.
If you enjoy more lively evenings there are plenty of bars on the tourist strip by the beach. Opposite the Princess Beach hotel (3km) on Oroklini beach is the Agrino, a pub popular with the British. They have a karaoke evening that attracts people from a wide area. Near here, opposite the Palm Beach Hotel, there is an excellent and inexpensive restaurant called Alexis; the food at Alexis, mainly local dishes, is good and the drinks are reasonable - try the tomato soup and souvlaki.
Oroklini Beach Life
Oroklini's Yanathes beach (also spelled Yannathes beach) is 3km from the centre of the village. It stretches along Larnaca Bay for 2km and is suitable for families and couples alike. This pleasant sandy beach has been awarded a coveted Blue Flag.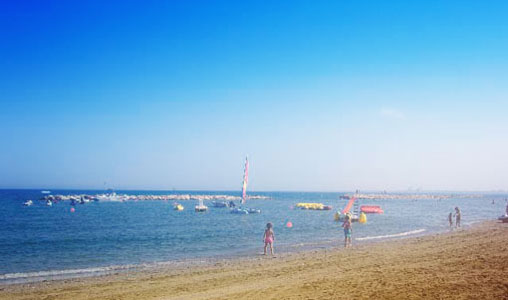 Yanathes beach in Oroklini stretches for 2km along Larnaca Bay.
Yanathes beach is protected by lifeguards and artificial reefs and offers calm, clean water. You can fish, swim, snorkel, scuba dive and play beach volleyball here. There is a car park, a promenade, showers, toilets, a beach snack bar and restaurant. The beach has parasols and chairs available for hire in season. Watersports such as banana-boat rides and parascending are also available at the watersport centre on the beach or further along at the Golden Beach Hotel. There are also several scuba diving shops along Dhekelia Road if you want to take the plunge.
Shopping in Oroklini
Although Oroklini village centre itself is quite small, you will find almost everything you need within a few minutes walk. There are shops, a supermarket, banks, a launderette, pharmacy, car rental shop, two 24hr bakeries and a DVD/Playstation rental shop. There are also several souvenir shops on the tourist strip by the beach. If this isn't enough for you there is a large shopping area in Larnaca and also a Sunday market on the seafront between Livadia and Larnaca.